If you are suddenly thrown into a legal situation, finding a reputable lawyer can be overwhelming. However, if you have no money, finding a solution to your problem seems hopeless. Attorney fees are expensive. Many private practices charge over $100 an hour, not including the multitude of other expenses your case will rack up.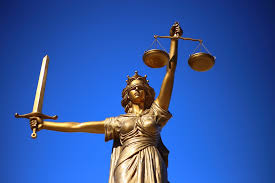 Just because you can't afford a lawyer doesn't mean you don't get one. You probably realize you are entitled to a court attorney if you are accused of committing a criminal offense, but that's not the most likely reason you will need a lawyer. If you are facing a legal situation don't assume you have to let money (or lack of it) make the choices. There are options available to find free or reduced legal assistance. Searching online is a good way to start.
Pro-Bono
Pro-bono is a Latin phrase that means "for the public good." While it might not be the first phrase that comes to mind about lawyers when you have been looking at their fees, it does apply. Most states have ethics laws that require lawyers to donate a number of hours of their services for free. The best way to find these services is to check with the State Bar Association. The website offers a list of pro-bono services for each state.
Legal Aid
Depending on the circumstances of your case, you may be eligible for legal aid. Legal aid, or legal services, opportunities are available in every state. These offices provide free legal services to low-income families who could not otherwise obtain a lawyer. There may be limitations, including a very low-income threshold and the type of case being considered.
Legal Aid usually handles cases for low-income families facing certain problems:
Family law – Legal aid can often help with child custody and divorce cases. If your case is already in court, you can ask the judge to appoint a legal aid attorney to represent you.
Domestic violence – If you or your children are being abused, legal aid can offer help.
Housing – If you are losing your home to eviction or foreclosure, legal aid may be able to help.
Public benefits – If you have a problem receiving public benefits, legal aid may be able to help. Some common public benefits include food stamps, welfare, and Social Security.
Many legal aid offices only have the resources to help families with poverty level income. However, it is important to see if you qualify for help. To find legal aid in your area, try searching the term "legal aid" followed by your city and state. The website Law help.org is a good source of information about legal aid in each area.
Law Schools
If there is a law school in your area, you can likely get legal assistance from a student. Law students work with clients in actual cases while still in school. Some law schools have clinics where students volunteer a number of hours to clients who otherwise could not afford a lawyer. Students in law school are generally certified to practice law under the supervision of a faculty member who is a practicing attorney.
If you are facing a court case, don't face it alone. Search out which options are available for your situation. There are a number of online resources to help clients reach the legal assistance that they need under any circumstance. The American Bar Association's website is a good place to begin searching for information regarding any legal matter. The legal system is designed to provide justice for everyone. Your financial situation is not a reason to do without the help you need.