Learning about the Fair Debt Collection Practices Act is important, even if you do not have credit accounts. The protections allowed by this legislation affect everyone, but it is mostly directed towards consumers with debt problems and those who are in the debt collection business.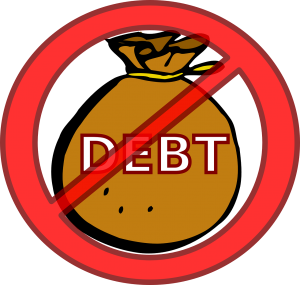 The Fair Debt Collection Practices Act
The Consumer Credit Protection Act of 1968 was amended in 1996 by the Fair Debt Collection Practices Act (FDCPA), to add strength to existing consumer protections against unfair debt collectors. The primary objective of this legislation is to prohibit abusive practices against consumers by unscrupulous debt collectors. This was deemed necessary because Congress determined that abusive debt collection practices were causing an increase in personal bankruptcies, lost jobs, marital problems and were an invasion of individual privacy.
Who Does the Act Protect?
Two groups are protected by this Act, consumers and legitimate debt collectors. Consumers receive broad protection from harassment, abusive, deceptive and unfair collection practices. Legitimate debt collectors are protected against unfair competition from debt collectors who use prohibited practices.
The Act covers consumers who are behind on payments or unable to pay debts. It affects persons being pursued by creditors trying to collect for debts owed. The Act also sets rules for fair debt collection. The stated purposes of FDCPA are to stop abusive collection tactics, encourage fair collection practices, and to give consumers a way to dispute and validate debt information.
The Fair Debt Collection Practices Act:
Defines consumer rights in the debt collection process
Sets guidelines for the business of debt collection
Prescribes penalties and solutions for those who violate the Act.
What Activities are Permitted?
This Act limits certain activities by debt collectors. This helps prevent abuse and harassment of creditors by debt collectors. Here are some activities that are permitted under FDCPA:
Debt collection calls can only be made between the hours of 8AM-9PM, at the debtor's location.
Debt collectors may communicate with a third party if they have permission from that creditor.
Debt collectors can talk with others when trying to locate the consumer, but they must adhere to specific rules about what they can talk about.
What is Not Permitted?
Abuse, oppression or harassment is not allowed. This includes the following activities:
Threats of violence or criminal harm to a person, their reputation or property.
Using obscene or profane language.
Debt collectors may not disclose to third parties information about the debt or that they are debt collectors, unless they have permission from the consumer or a court.
Continual calling or causing the phone to ring with the intent to annoy, harass or abuse the debtor.
Not disclosing caller's identity when placing calls.
Use false, deceptive, or misleading representation or means to collect any debt.
Publish a list of debtors allegedly refusing to pay debts, except to credit reporting agencies.
Coerce payment of debt by placing ad for debt sale.
Contacting consumer at their place of employment for collection purposes.
Communicating via post card.
What Debt Collectors Must Do
There are certain things debt collectors must do to comply with the Fair Debt Collection Practices Act.
If the consumer has an attorney, the debt collector must cease contact with the debtor and communicate with the attorney.
If the consumer gives written notice they refuse to pay or want communication stopped, the debt collector must comply, except they can notify that consumer about contact termination, specified remedies, and notify that consumer about invoking those remedies.
Not cash postdated checks before the date.
Provide debt validation information to consumer when requested.
If consumer is paying multiple debts, the collector must distribute payment as the debtor directs, and exclude payment to any disputed debts.
What Consumers Can Do
Consumers have several options to follow if they feel they are being harassed or abused by debt collectors.
Report in writing to the Federal Trade Commission details of the collection events and abuse.
Notify the creditor in writing that they are refusing to pay the debt or that they dispute the debt, and to stop calling.
File a dispute with credit reporting agencies, within 30 days, about the debt in question.
Get an attorney to handle future communication and the debt abuse.
Request validation of debt.
In addition to the above, the Act does not authorize debt collectors to bring any legal actions against the consumer. It also provides civil liability penalties for violations by debt collectors, up to $1000 plus attorney fees, payable to the debtor.
Because the debt collection process is carried on mostly through interstate commerce, using means and instruments of interstate communication such as the mail, authority for enforcement is given to the Federal Trade Commission, under the Federal Trade Commission Act.